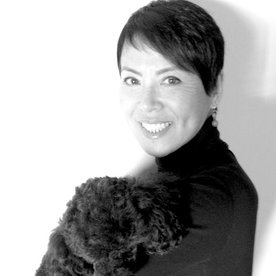 Hiromi Ando

Born & educated in Japan, Hiromi began her career in Los Angeles where she studied Beauty, Theatrical & Special Effects Makeup at the renown JOE BLASCO MAKEUP CENTER in Hollywood.
After working in Milan & Paris Hiromi based herself in New York City where she worked with such photographic legends as Irving Penn, Scavullo, Richard Avedon, Patrick Demarchelier & Michael Thompson, to name a few. Her work has appeared in all the major high fashion publications such as VOGUE, HARPERS BAZAAR, ELLE & GLAMOUR as well as numerous fashion & beauty advertising campaigns. Hiromi has also worked as a COLOR CONSULTANT for the Japanese cosmetics house of KANEBO. Hiromi's work is showcased extensively in the 2013 publication "BALLET" featuring artists of the New York City Ballet and their advertisement shot by photographer Henry Leutwyler.
Hiromi is the first call of many celebrities for both their personal & professional beauty needs. She worked on World Tour with the recording artist ANASTACIA extensively for several years,mostly in Europe. Her project involved working with the actress RENE RUSSO on the movie " THOR 2" shot on location in London.
Hiromi lives with her poodle named "Happy" on Manhattan's Upper West Side.
Personal info: andohando@gmail.com IG: @hiromiandomakeup
---